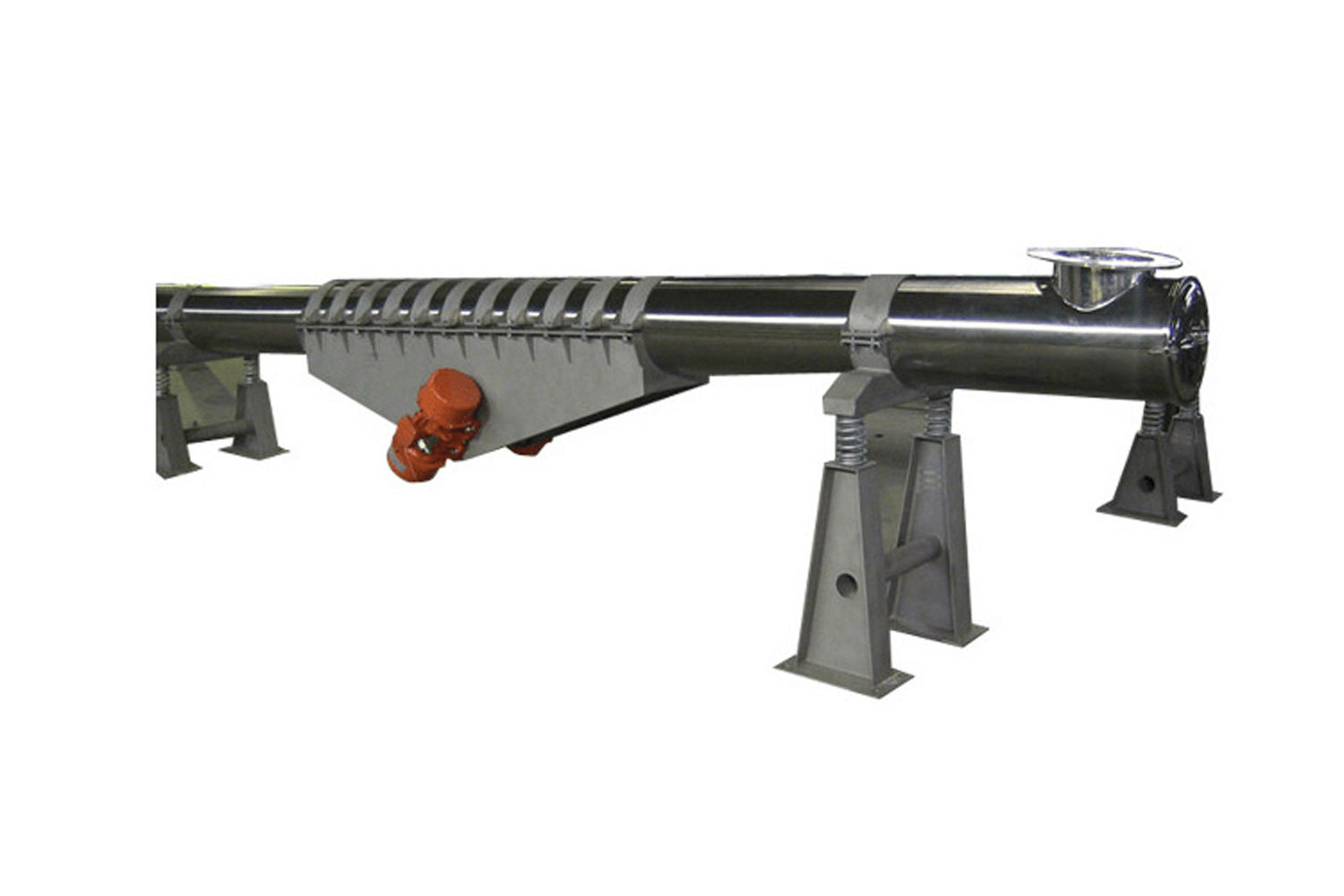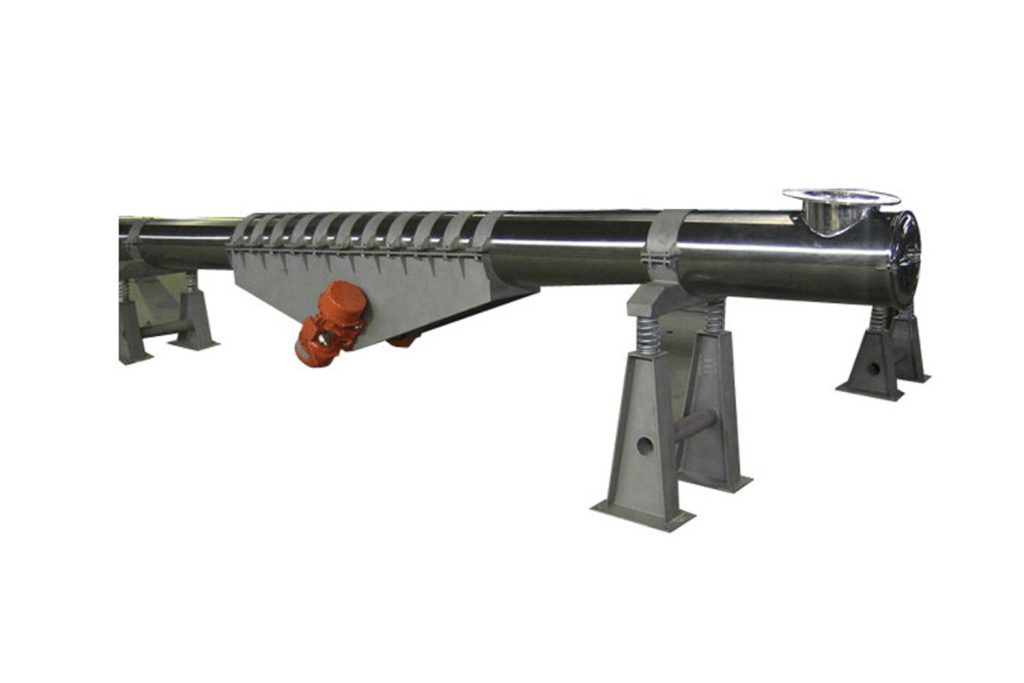 Tubular Conveyor
The Vibrating Tubular Conveyor is a fully enclosed method of transporting light, and loose materials in a dust-free, environmentally protected, and controlled manner. The tubular conveyor is vibrated by two out-of-balance vibrator motors creating a linear motion that drives the material along the tube in a horizontal position or declines for increased velocity and material throughput. The tubes are offered in various diameters depending on required throughput up to 300 TPH and up to 6m lengths that can be linked together allowing for varied overall conveying lengths.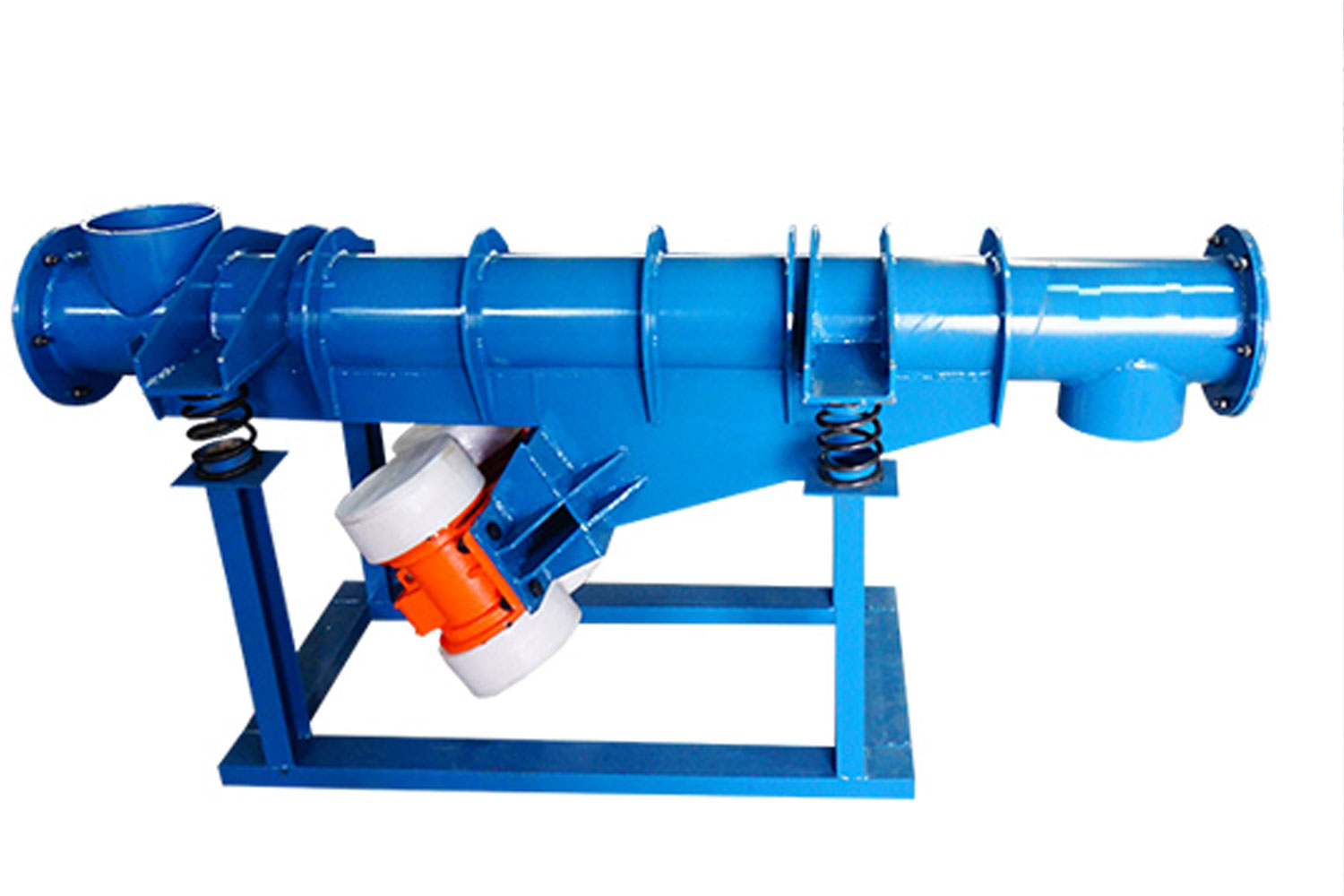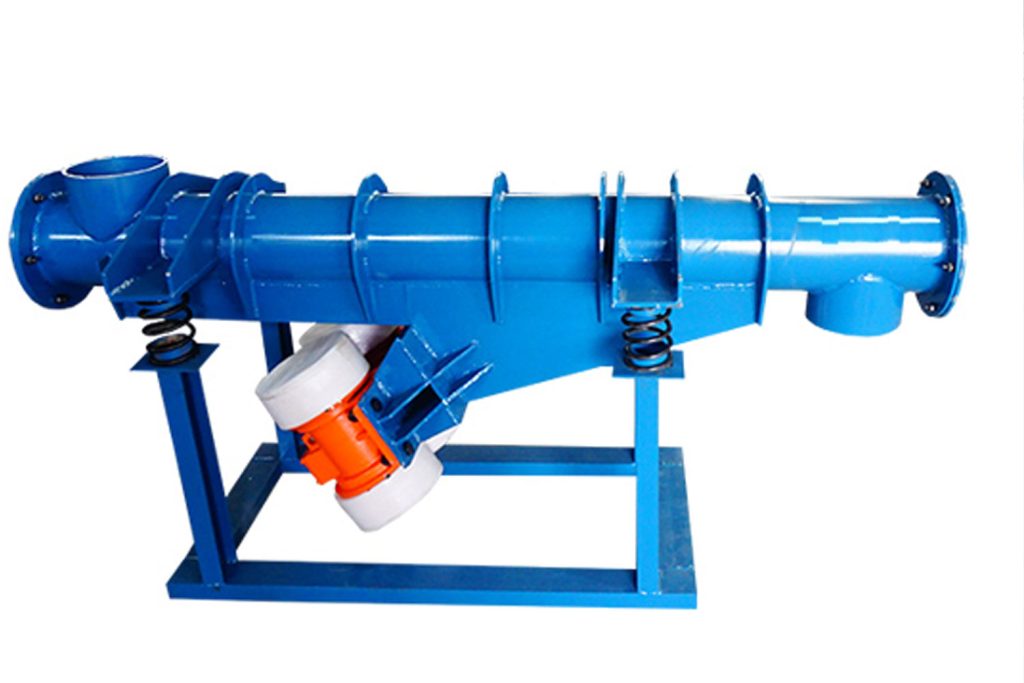 Application of Tubular vibrating Conveyor
Tubular vibrating conveyors are widely used in metallurgy, coal, chemical, building materials and other industries to continuously and evenly transport bulk materials such as small blocks, granules, and powders to the next equipment. It is suitable for continuous conveying of powdery materials and toxic volatile materials.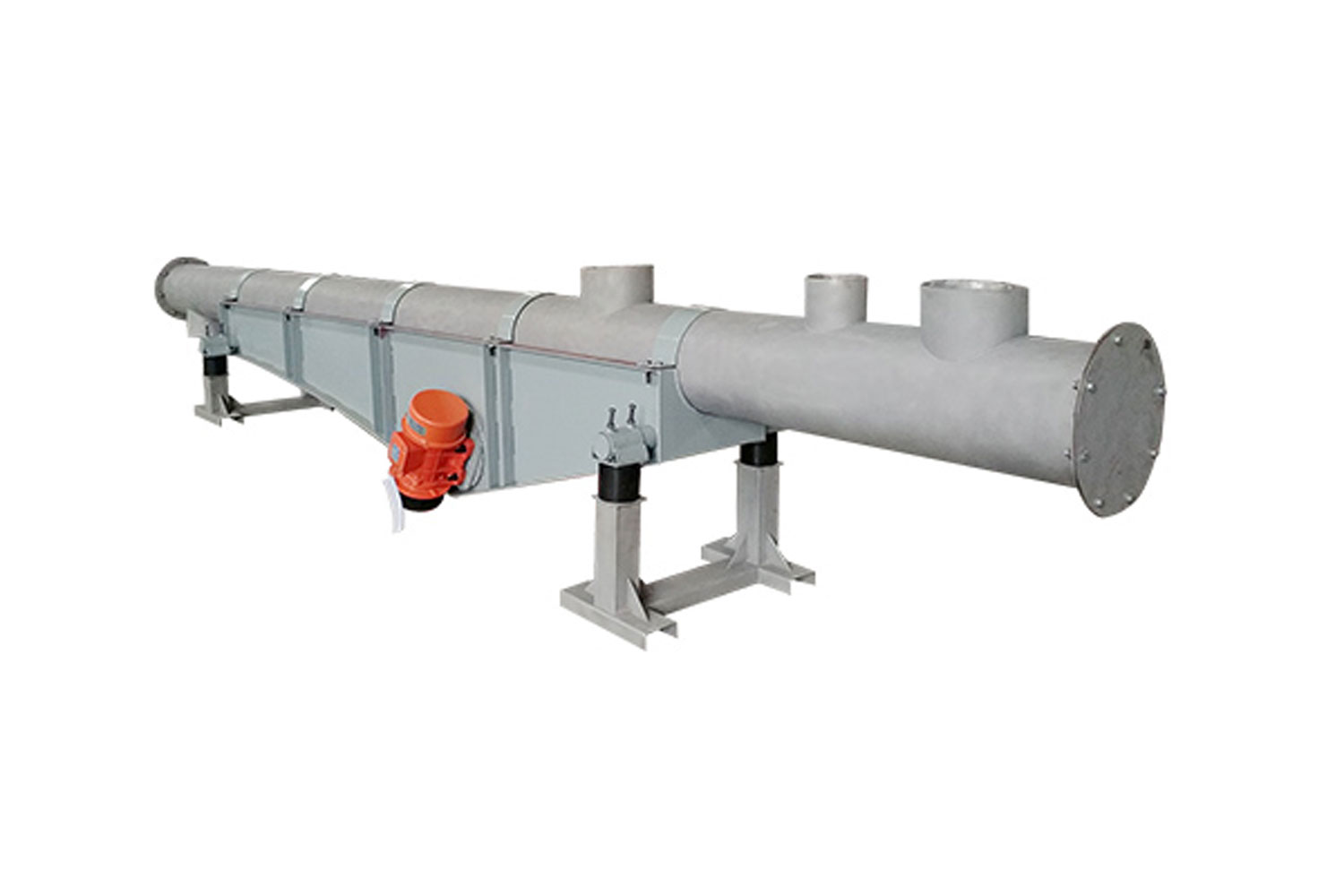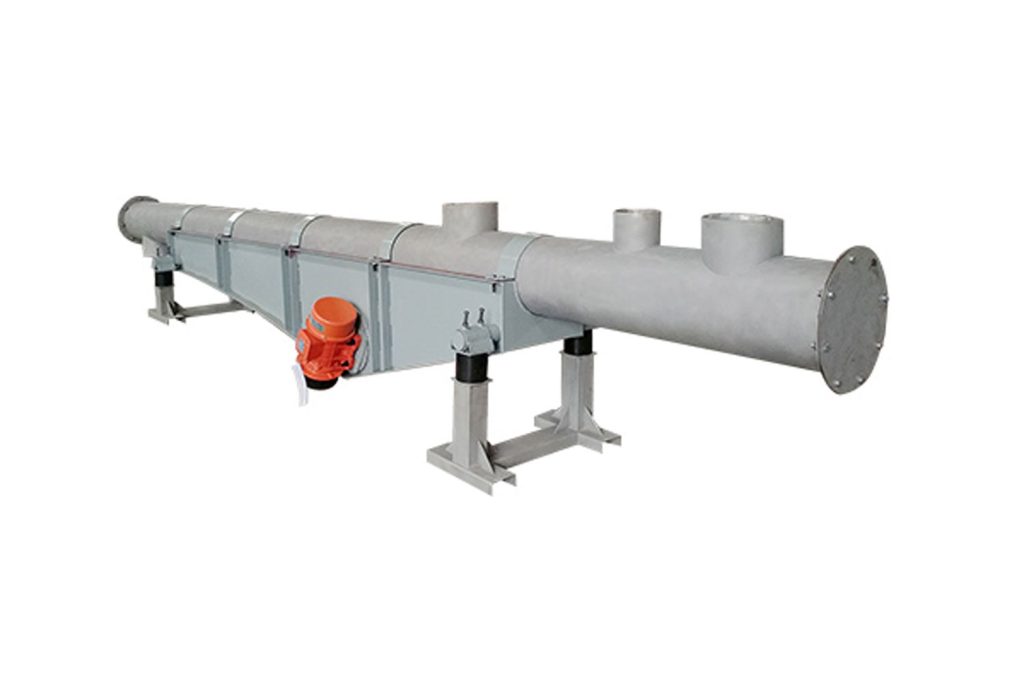 Features of Tubular Conveyor
The tubular vibrating conveyor can convey multiple rigid sections continuously and synchronously. According to the requirements of process design, it can meet the requirements of multi-point feeding and discharging.
The tubular vibrating vibrating conveyor has the advantages of simple structure, convenient installation, no need for lubrication, long service life and low power consumption.
The tubular vibrating conveyor adopts the thyristor half-wave rectification control circuit, which can steplessly adjust the conveying volume and realize the centralized control and automatic control of the production process.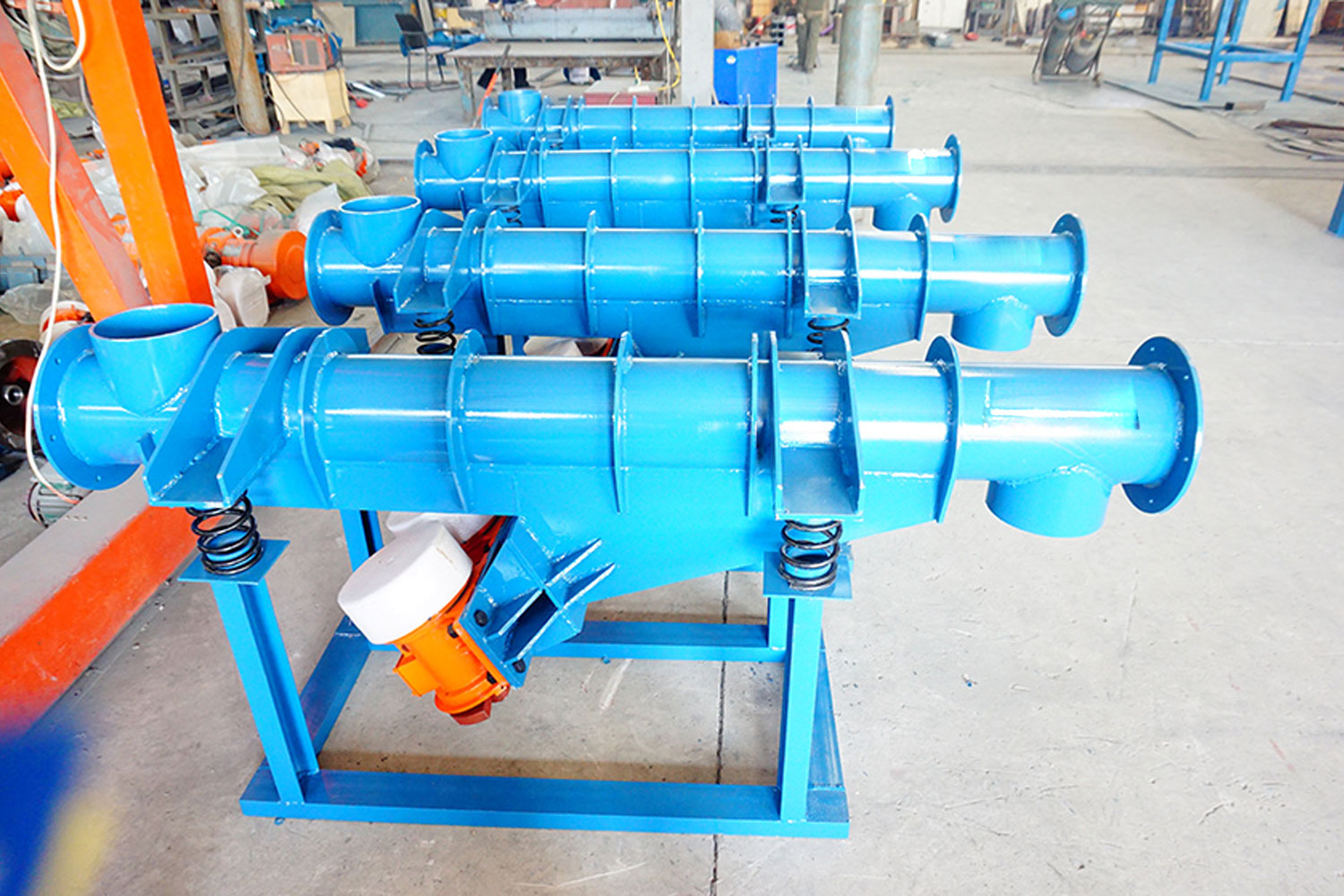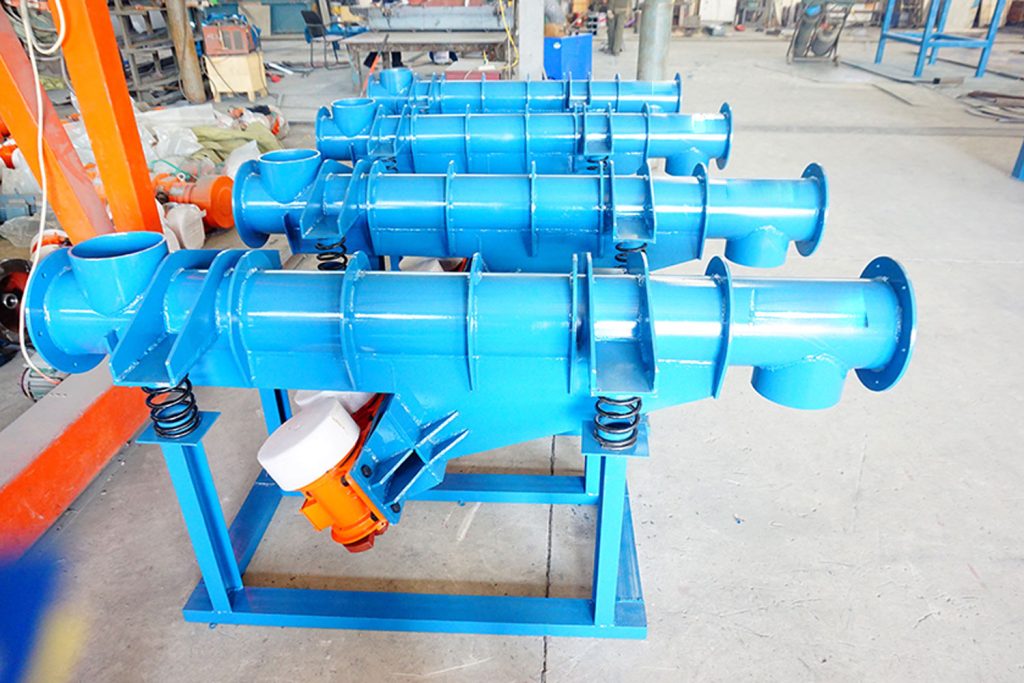 Advantages
The Vibrating Conveyor range can be designed with various options that include, but are not limited to, the following:
Hard-wearing stainless steel tubes
Tube diameters from 100mm to 600mm
Multi tubes in series allow varying conveying lengths
Single to multi inlet and outlet configurations
Tube rotation to extend wear life when conveying abrasive materials
Base mounted or suspended
Electric or Pneumatic vibrators
Enclosed conveying offering environmental & material protection and dust control
Automatic outlet valve option for remote flow control
Full control panel options