Heavy-Duty Plate Apron Feeder Manufacturers
Heavy-Duty Apron Feeder,
Vibrating Feeder Machine
Heavy duty construction and designed to handle large lumps where no fines removal are required.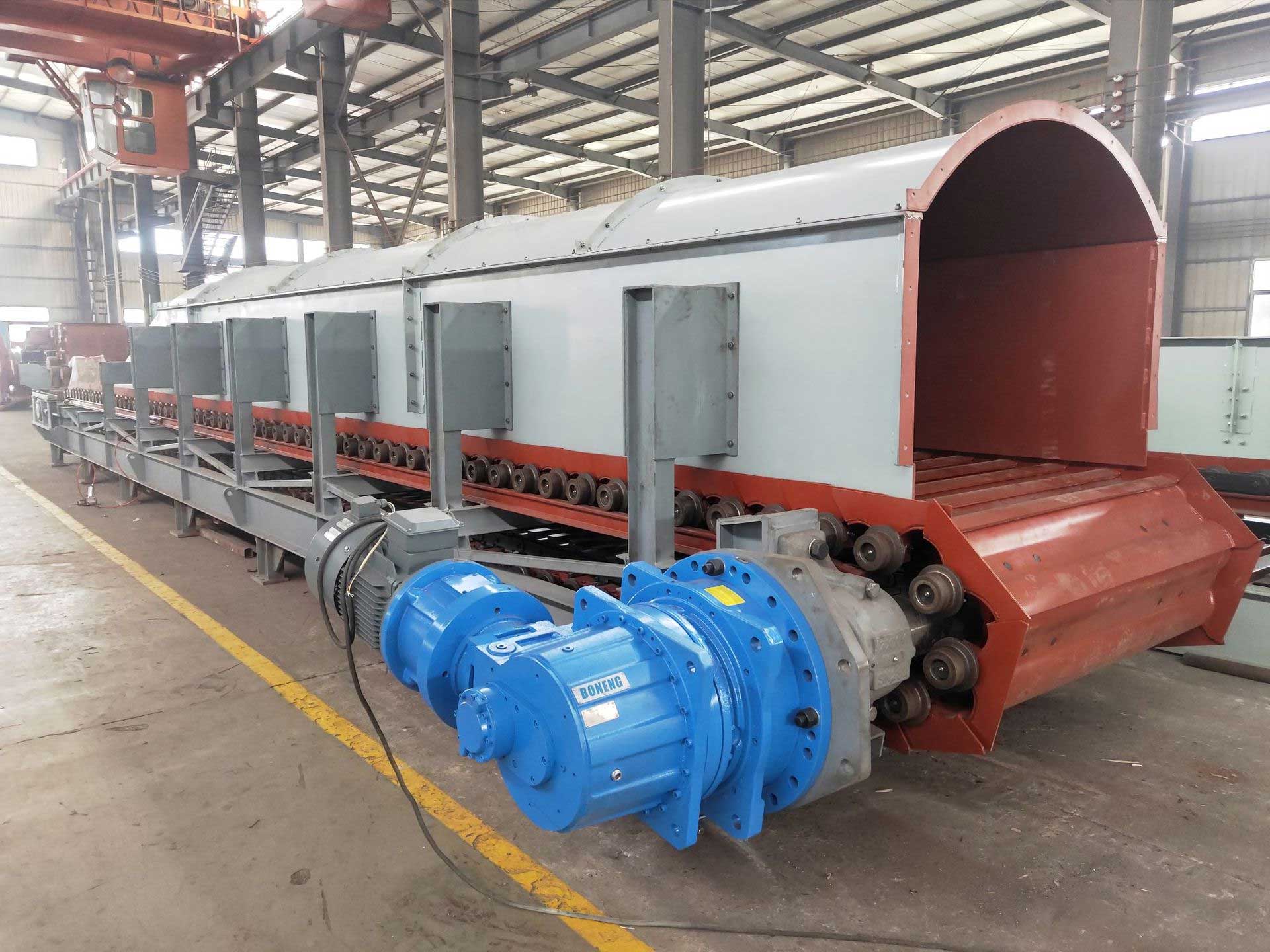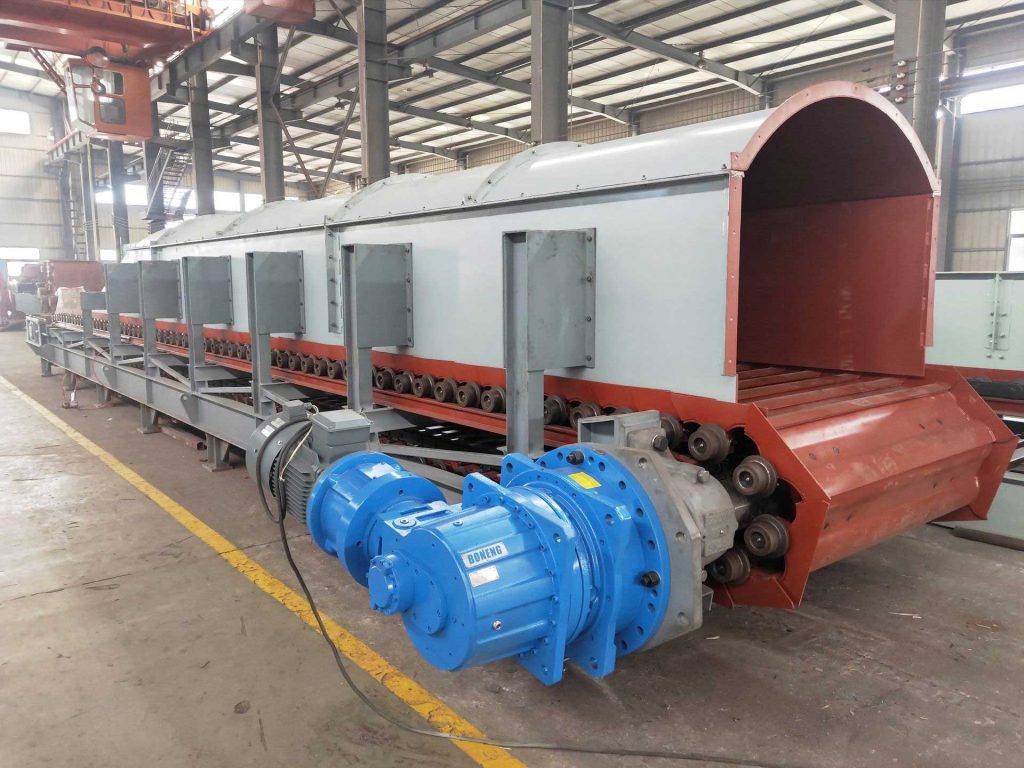 Heavy-Duty Apron Feeder
Heavy-duty apron feeders are widely used in industrial sectors such as mining, metallurgy, building materials, and coal.
The heavy-duty apron feeder is mainly used under the silo and hopper with a certain silo pressure, to convey all kinds of large-volume-heavy materials evenly and continuously to various crushing, screening, and transportation equipment in a short distance.
The heavy-duty apron feeder not only handles coarse materials reasonably but also adapts to fine-grained materials. It can complete heavy work in a harsh environment and has greater adaptability to changes in the particle size and composition of materials, temperature, viscosity, frost, rain, snow, or frozen materials. The amount of material is uniform, accurate and reliable.
During the use of the apron feeder, it is not allowed to unload empty materials and bulk materials to directly impact the surface of the chain plate, let alone blast on the surface of the chain plate. The installation inclination angle is 0~25°, the transmission device can be installed on the left or right, the right transmission is on the right side of the material running direction, and the left transmission is on the contrary.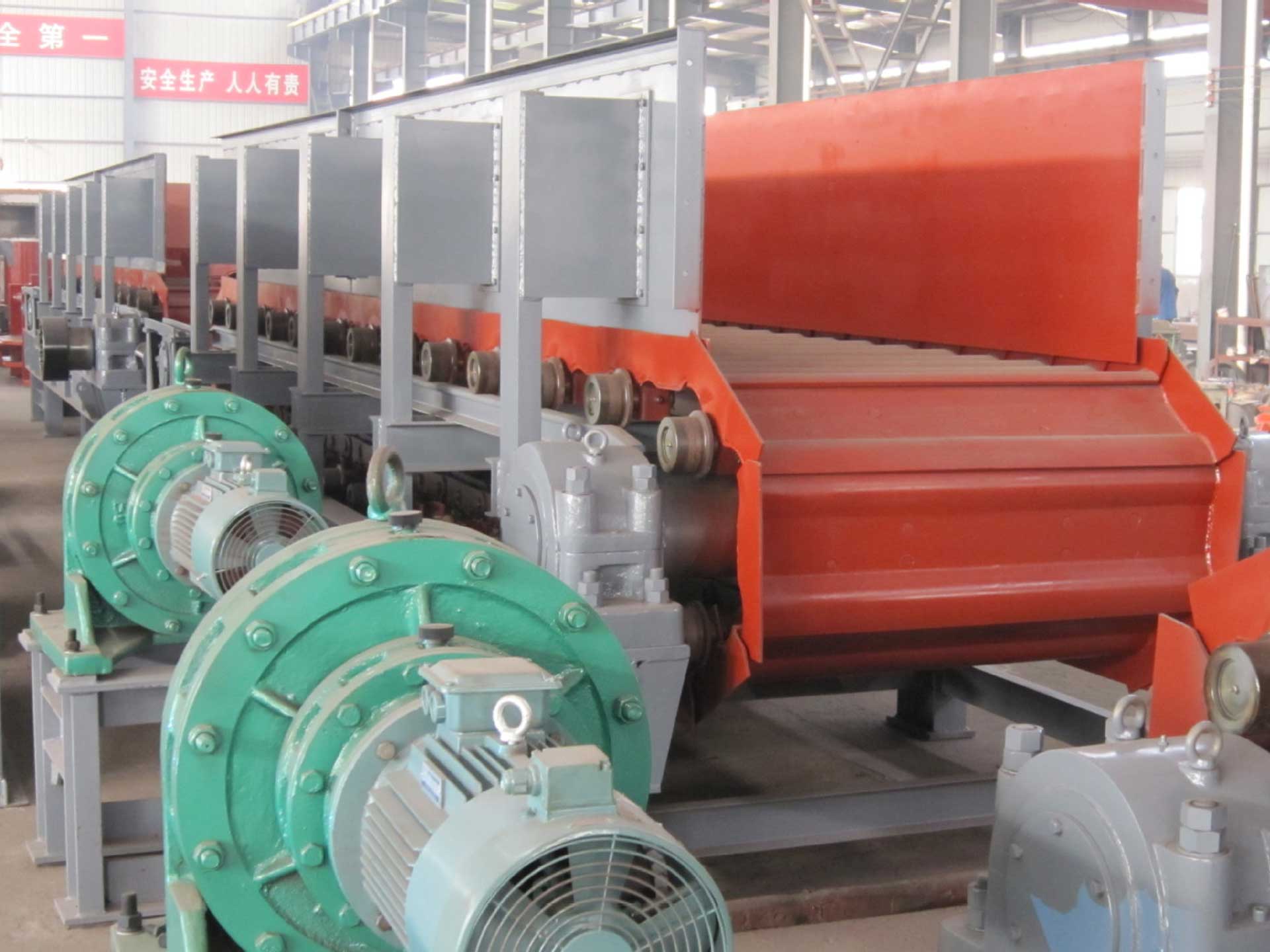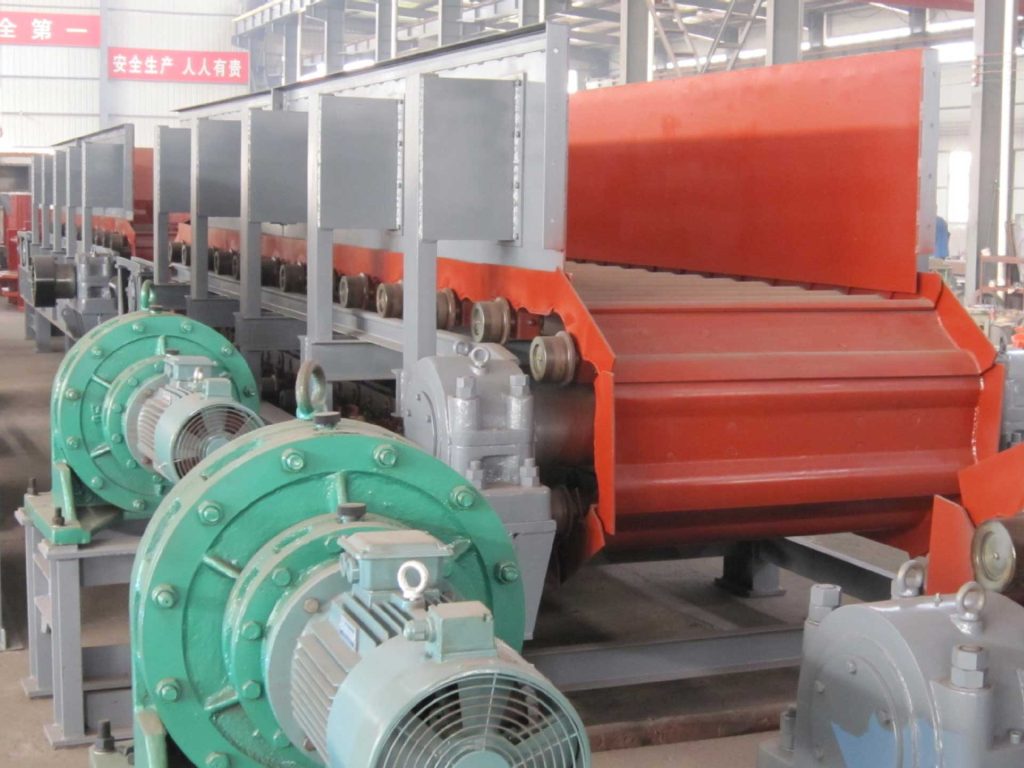 Features
Robust construction using durable and high-strength materials
Heavy-duty ribbed pans are standard
Standard crawler-type undercarriage parts
Standardized apron feeders as well as specific heavy-duty machines with large handling capacities
Sprocket segments are interchangeable and easily replaceable
Compact hydraulic or electromechanical drives
High-impact carrying capability
Lifetime lubrication on rollers
Long service life
Read More: Apron Feeder: Basics, 3 Types, 4 Features, 5 Diffs, 6 Advantages
Technical Parameters
Model
Chute width
mm
Chain wheel center distance
mm
Delivery capacity
m3/h
Chain speed
m/s
The maximum particle size allowedmm
Motor Power
kw
Weight
t
GZB1800-8
1800
8000
240
800
30-45
52000
GZB 1800-9.5
9500
58000
GZB 1800-10
10000
59800
GZB 1800-12
12000
66500
Note: The total weight is the design weight at the maximum feeding speed when the feeder is installed horizontally and the speed is not adjusted, excluding the weight of the receiving funnel and the guide fence.