China Disc Feeder Manufacturers
DB/DK Disc Feeder
The disc feeder is a kind of feeding equipment suitable for fine ore below 20mm. The disc feeder is a common feeding equipment for medium and fine-grained materials. Its function is to provide material supply to other equipment. Using the disc feeder can make the material enter a device evenly so that the next process can be normal. Work, save labor.   
DB, DK type disc feeder is a continuous volume feeding equipment, which can evenly and continuously feed the material to the next equipment, the feeding amount can be adjusted, and it can feed powdery and small block materials ( Coal powder, clay, etc.), is a common supporting equipment for general mills and dryers. Among them, the DK type is the hanging type, and the DB type is the hanging type.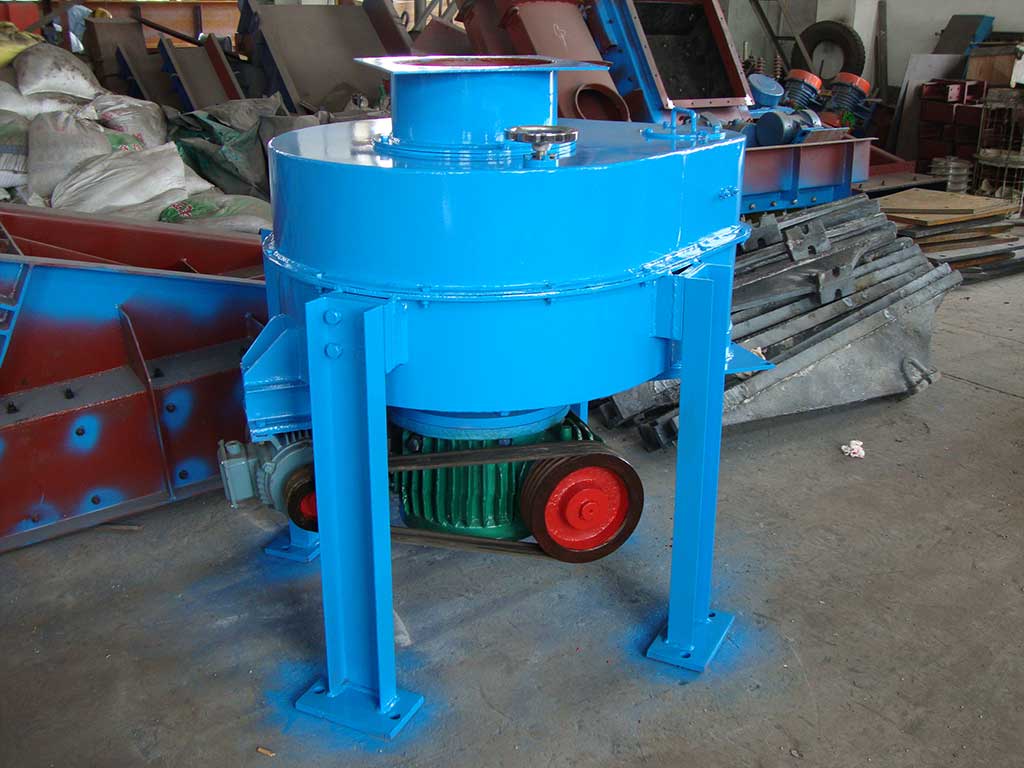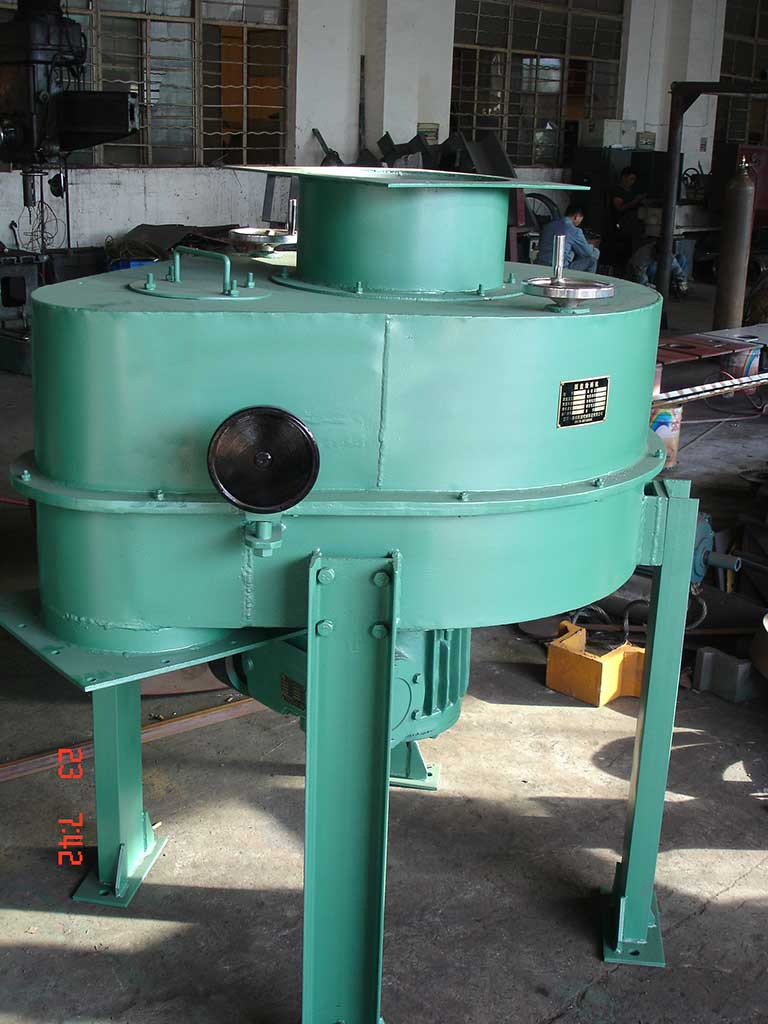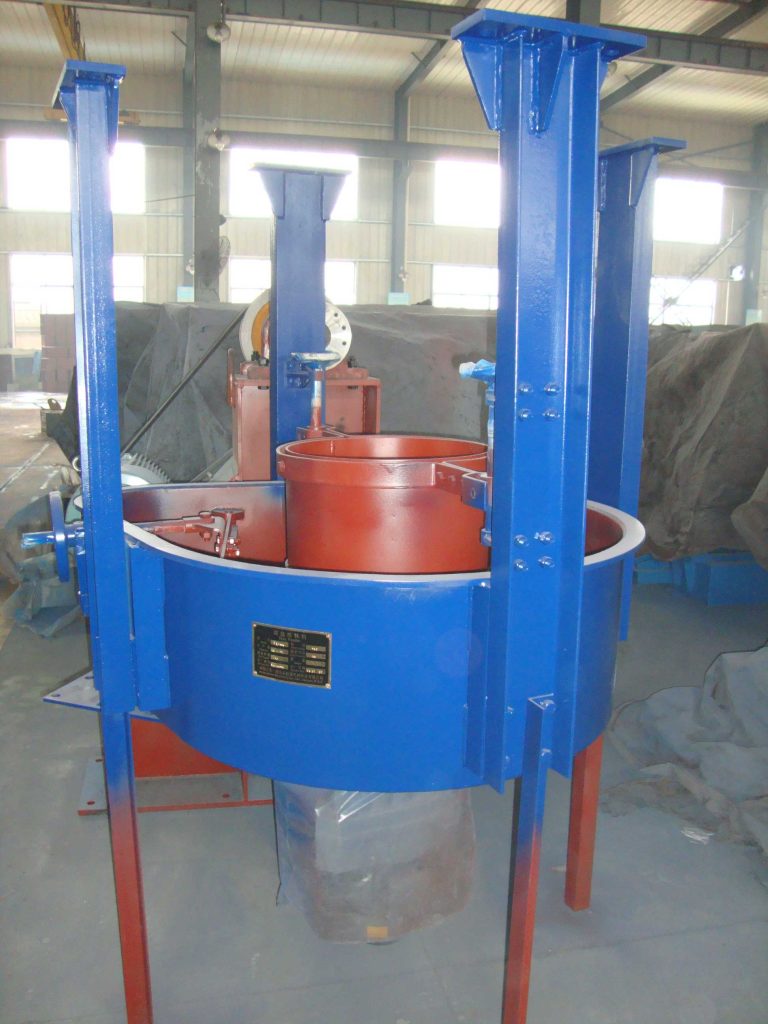 Structure of DB/DK type disc feeder
This machine is mainly composed of a motor, deceleration device, disc, general sleeve, scraper, feeding adjustment device, and channel steel column. It is driven by a motor suspended on the side of the disc sleeve, through a V-belt and a vertical shaft of a worm gear reducer to drive the disc to rotate. The lower section of the disk sleeve is connected with the worm gear reducer, the upper section is connected with the silo through the channel steel column, and the motor is fixed on the side of the disk sleeve through the motor base. Therefore, the entire disc feeder is suspended below the silo.
Working principle of DB/DK type disc feeder
The material to be fed comes out from the screw gate under the hopper, flows onto the disc through the feed pipe and movable sleeve of the machine, and is scraped off due to the rotation of the disc and the action of the scrapped passes through the discharge port pours into the next equipment.
Technical parameters of DK/DB disc feeder
Model
Capacity m3/h
Particle size
Motor
Motor Power
Gear ratio
(Worm speed reducer)
Weight (tons)
DK600
0.68-3.9
≤25mm
Y90L-6
1.1
53
0.405
DK800
1.18-7.05
≤30mm
Y90L-6
1.1
53
0.5
DK1000
2.59-16.7
≤40mm
Y100L-6
1.5
52
0.79
DK1300
13-27.09
≤50mm
Y132S-6
3
54
1.11
DK1600
22.7-48.6
≤60mm
Y132M1-6
4
54
1.98
DB1800
28-60
≤70mm
Y132M2-6
5.5
54
2.83
DB600
0.69-3.6
≤25mm
Y90L-6
1.1
53
0.6
DB800
1.18-7.65
≤30mm
Y90L-6
1.1
53
0.8
DB1000
2.59-16.7
≤40mm
Y100L-6
1.5
52
0.827
DB1300
13-27.9
≤50mm
Y132S-6
3
54
1.24
DB1800
22.7-48.6
≤60mm
Y132M1-6
4
54
2.83