GZ Electromagnetic
Vibratory Feeder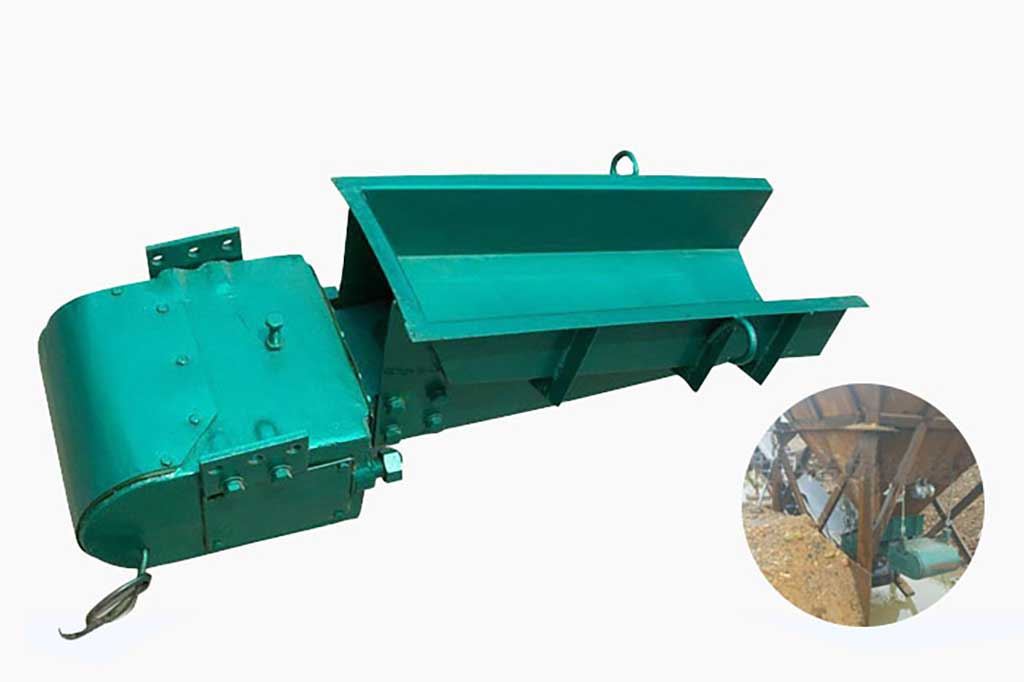 GZ Series Electromagnetic Vibratory Feeder
GZ series electromagnetic vibratory feeder is suitable for continuous production requirements. The GZ electromagnetic vibratory feeder can be widely used in cement, mining, metallurgy, coal yard, chemical industry, infrastructure, wharf, pharmaceutical, tea processing, porcelain industry, and other industrial sectors. In the production process, non-viscous granular or powder materials can be quantitatively, uniformly, and continuously sent to the receiving device from the storage bin or hopper.
Read More: Guide to the Best Vibratory Feeder & Grizzly Feeder in 2023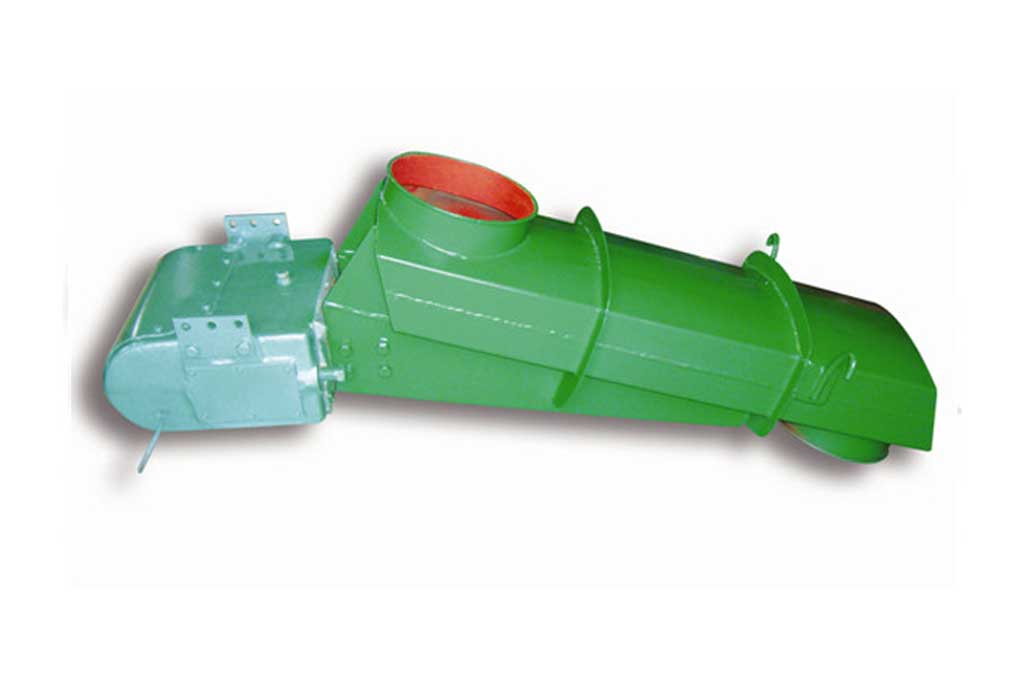 Four Features of GZ Series Electromagnetic Vibratory Feeder
Electric control adopts a thyristor half-wave rectification circuit. The feeding amount can be adjusted steplessly, and it can be used in the production process of automatic control to realize production automation.
The electromagnetic vibrating feeder has no rotating parts, no lubrication, a simple structure, and convenient maintenance.
The material is slightly thrown, and the wear of the chute is small.
The electromagnetic vibrating feeder adopts the trough made of alloy steel plate, which is suitable for conveying high temperature, severely worn and corrosive materials, etc.
Equipment Selection
| | | |
| --- | --- | --- |
| Type | Productivity Calculation Test Weight(T/m3) | Application |
| Basics | 1.6 | Material feeding without special requirements |
| up mode | 1.6 | Installation and use when the configuration space is unavoidable, others are the same as the basic type |
| Closed | 1.6 | Feeding of fragile particles, large dust, and volatile materials |
| Light groove | 1.0 | The feed of light material with small specific gravity |
| Flat Groove | Given according to coal blending and coal preparation conditions | Even feeding of the thin material layer |
| Wide groove | Given according to coal blending and coal preparation conditions | It is mainly used for coal preparation, and can also be used for feeding to screening equipment |
When the actual capacity is greater or less than the above-calculated capacity, the production rate shall be converted according to the actual material capacity.
For materials with a particle size of less than 1mm, the conveying speed will drop, and wet and viscous materials with water content greater than 10% cannot be conveyed normally. If the thickness of the material layer exceeds a certain value, it will hinder normal feeding. It is recommended that H=(1/3~1/4) tank height.
For products with special requirements and specifications, our factory can specially design and manufacture them.
Read More: Feeder Wikipedia
Technical Parameters
Type
Model
productivity(t/h)
Feed size(mm)
Double amplitude(mm)
Vibration frequency
(times/minute)
Voltage
(v)
Electric current(A)
Active power
(kw)
Weight
(kg)
Level
-10°
Working current
Indicates the current
Basic
GZ1
5
7
50
1.75
3000
220
1.34
1.0
0.06
77
GZ2
10
14
50
3.0
2.3
0.15
151
GZ3
25
35
75
4.6
3.8
0.20
233
GZ4
50
70
100
8.4
7.0
0.45
460
GZ5
100
140
150
12.7
10.6
0.65
668
GZ6
150
210
200
1.5
380
16.4
13.3
1.5
1271
GZ7
250
350
300
24.6
20
2.5
1920
GZ8
400
560
300
39.4
32
4.0
3040
GZ9
600
840
500
47.6
38.6
5.5
3750
GZ10
750
1050
500
39.4×2
32×2
4.0×2
6491
GZ11
1000
1400
500
47.6×2
38.6×2
5.5×2
7680
up mode
GZ3S
25
35
75
1.75
220
4.6
3.8
0.20
242
GZ4S
50
70
100
8.4
7.0
0.45
457
GZ5S
100
140
150
12.7
10.6
0.65
666
GZ6S
150
210
200
1.5
380
16.4
13.3
1.5
1246
GZ7S
250
350
250
24.6
20
2.5
1963
GZ8S
400
560
300
39.4
32
4.0
3306
Closed
GZ1F
4
5.6
40
1.75
220
1.34
1.0
0.06
78
GZ2F
8
11.2
40
3.0
2.3
0.15
154
GZ3F
20
28
60
4.6
3.8
0.20
247
GZ4F
40
50
60
8.4
7.0
0.45
464
GZ5F
80
112
80
12.7
10.6
0.65
668
GZ6F
120
168
80
16.4
13.3
1.5
1278
Light groove
GZ5Q
100
140
200
1.5
380
12.7
10.6
0.65
653
GZ6Q
150
200
250
1.75
220
16.4
13.3
1.5
1326
GZ7Q
250
350
300
1.5
380
24.6
20
2.5
1992
GZ8Q
400
560
350
39.4
32
4.0
3046
Flat Groove
GZ5P
50
140
100
1.75
220
12.7
10.6
0.65
633
GZ6P
75
210
300
1.5
380
16.4
13.3
1.5
1238
GZ7P
125
350
350
24.6
20
2.5
1858
Wide groove
GZ5K1
200
100
1.5
220
12.7×2
10.6×2
0.65×2
1212
GZ5K2
240
100
1343
GZ5K
27
100
1376
Four structural features
GZ electromagnetic vibrating feeder is mainly composed of a trough, electromagnetic exciter, damping spring, control box, etc. The main structural features are:
Material trough: welded by wear-resistant steel plate, with high strength and rigidity, mainly used for material transportation;
Electromagnetic exciter: It is mainly composed of an electromagnet (iron core and coil), armature, and main vibration spring installed between the two. It is the excitation source of vibration, and the size of its excitation force can be adjusted through the control device;
Damping spring: The damping spring is a steel coil spring with high reliability and stability;
Control box: mainly used to adjust the level of the rectified voltage to realize the regulation of the exciting force