Eccentric connecting rod vibration conveyor
The vibrating conveyors are belt or mesh conveyors that are integrated with mechanical shakers or vibrators from sideways. The vibratory conveyors are specifically designed for transporting small-sized components, powered materials, etc. These conveyors are appropriate for material handling with minimum product degradation.
A vibrating conveyor essentially consists of an open or closed trough or pipe, generally horizontal but not always so, and which is elastically supported on a base structure or suspended from an overhead structure by springs. The trough or pipe is caused to oscillate at high frequency and small amplitude by an appropriate drive mechanism.
Eccentric connecting rod vibration conveyor is also called long-distance vibration conveyor, high-temperature resistant conveyor, etc. This equipment is widely used in the transportation of various powder, granular, block, and mixed materials with a temperature below 300 ℃ in various industries. It is a highly versatile and advanced high-temperature material vibration transportation equipment.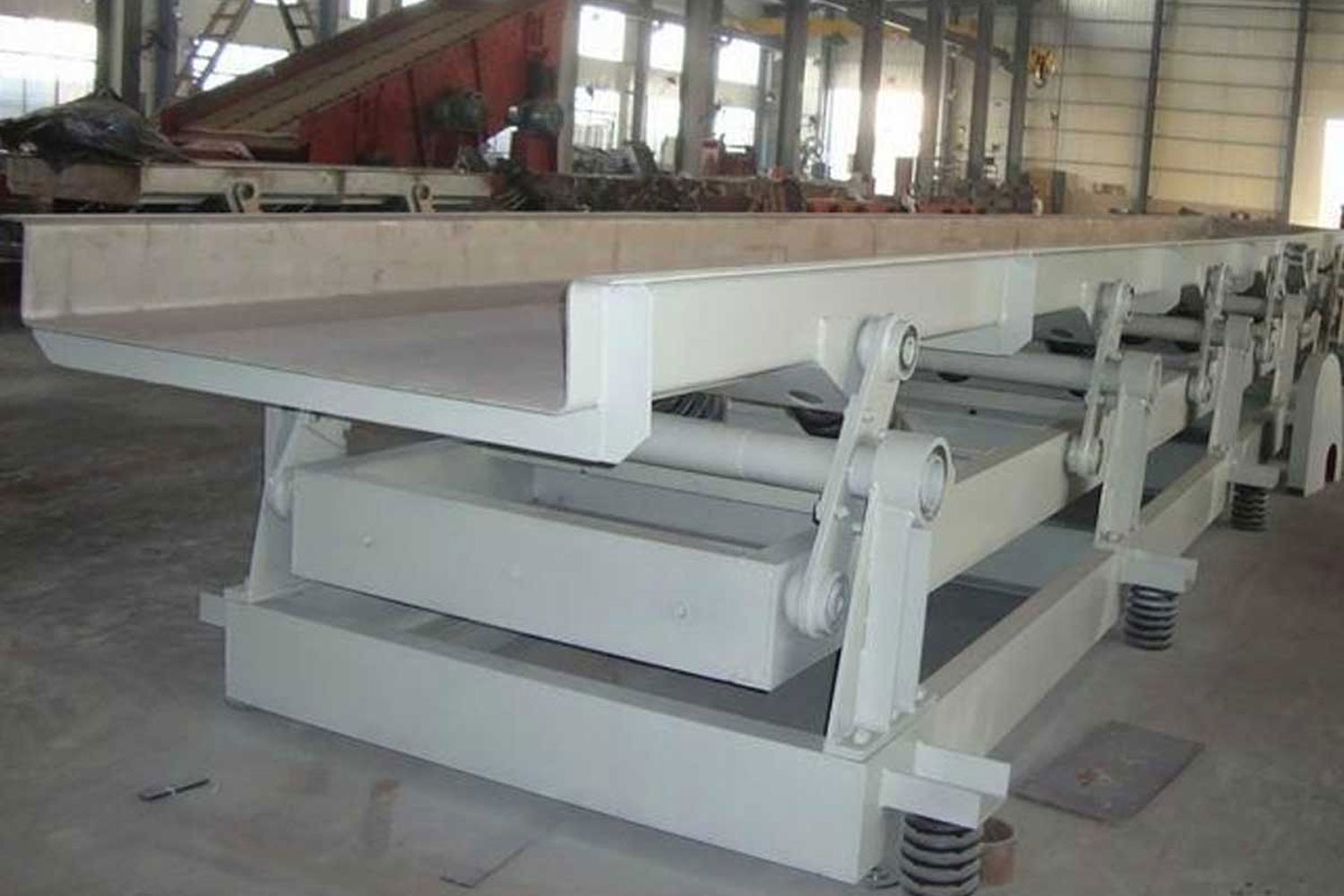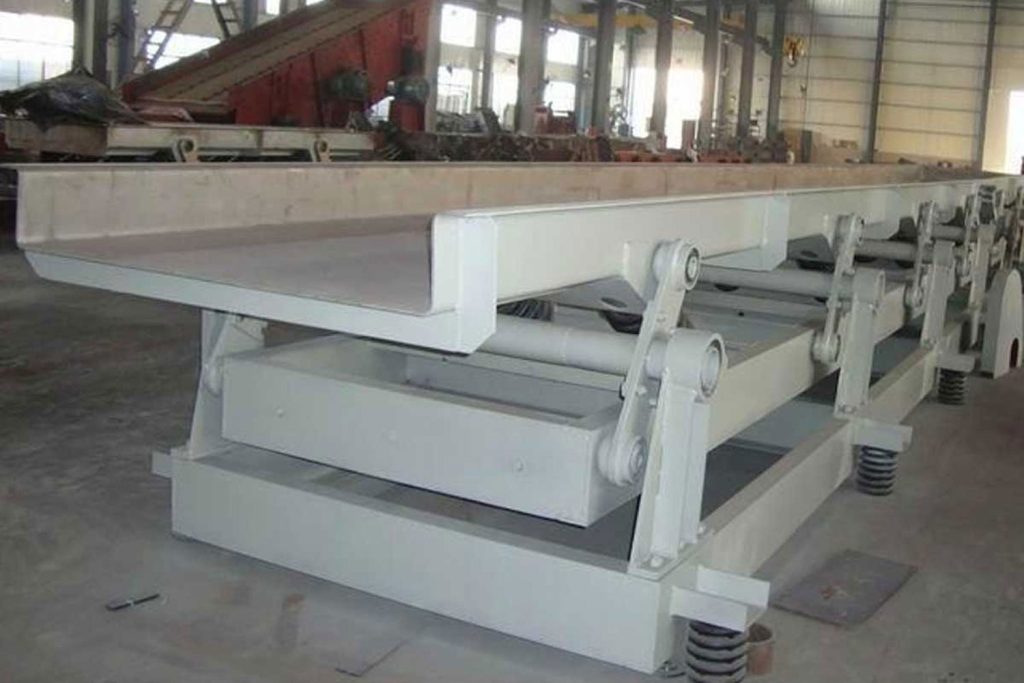 14 advantages
The advantages of the long-distance vibration conveyor (eccentric connecting rod vibration conveyor) are as follows:
​​Gentle handling of fragile products;
The conveying distance of a single machine can reach 20 meters, and the soft connection of multiple machines can be extended as needed;
Vibrating conveyor unit widths from 6 inches to 10 feet, and lengths up to 400 feet;
High-temperature conveyors are available for handling materials up to 300 ℃;
The vibrating conveyor can be transported completely enclosed to eliminate dust pollution, and transported openly; 
Large conveying capacity, good heat insulation effect, no need for a cooling device, low power consumption;
The capacity of conveying different kinds of materials without having them mixed;
Possibility of performing different processes besides conveying such as classification of products, heating, cooling, de-watering, etc.;
Simple structure, easy debugging, less wearing parts, convenient maintenance;
Natural frequency design for low stresses and long life;
Continuous structural steel base along the length of the conveyor;
Few moving parts, easily cleanable surfaces, minimum maintenance;
Quick start and stop, stable operation.
Quiet operation, low operating costs, energy-efficient.
6 Application
Eccentric connecting rod vibration conveyor is widely used in building materials, metallurgy, chemical industry, coal mining, machinery manufacturing, coal, tobacco, food, medicine, and other industries。
The application of a long-distance vibration conveyor (eccentric connecting rod vibration conveyor) is as follows:
The vibrating conveyor is not suitable for conveying materials with high viscosity and high moisture content and flammable and explosive materials;
Transporting food grains or ingredients to the product line;
Conveying powders and chemicals between processes and equipment;
Removing foundry sands from beneath shakeout;
Conveying chipping, shredding, and recycled materials;
When conveying powdery materials or powdery-based mixed materials, the output will decrease.