SZZ circular vibrating screen is vibrated by a vibrator with eccentric nature.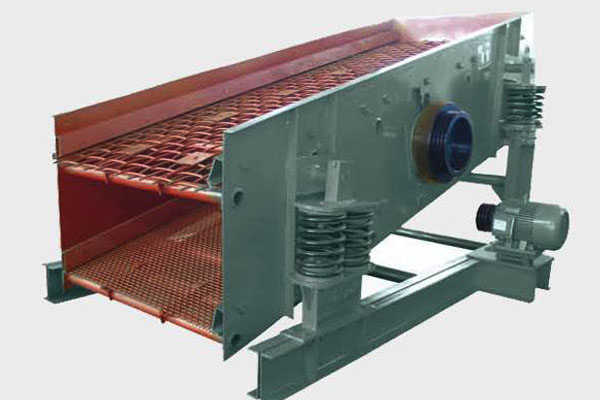 SZZ circular vibrating screen has a circular motion track, which can be used in coal, metallurgy, building materials, the chemical industry, and other departments for dry classification of small and medium-sized materials.
SZZ circular vibrating screen is used for coarse, medium, and ultrafine screening of materials such as ore and coal, and can also be used for decrementing and medium removal of materials.
Features of SZZ circular vibrating screen
The material on the sieve can achieve good loosening and stratification under the action of vibration;
The quality of the counterweight of the vibrating screen can be adjusted, and the amplitude of the screen can be adjusted according to production requirements;
When the amount of ore changes, the amplitude also changes. When the amount of ore is small, the amplitude increases and the vibration intensifies; when the amount of ore is large, the amplitude becomes smaller. The change of ore feeding will affect the "dynamic balance", which will cause some vibration in the center of the pulley;
It is suitable for medium and fine particle screening but not for coarse material screening.
Note
The capacity of coal is a loose density of 0.9 t/m3 according to the minimum and maximum mesh on the upper screen surface dry classification given, graded material in less than screen hole radius of particles content accounted for 40%, is greater than the screen hole size particle concentration 25
Read More: Vibrating Screen Wikipedia