This article will introduce the advantages and disadvantages of the screw feeder and vibrating conveyor to you, let's take a look together!
Vibrating Conveyor Composition
The vibrating conveyor consists of two parts: a vibrating tank and a driving device; the vibrating tank can be customized as round tube type, square groove closed type, square groove open, V type, U type; the driving device can be divided into electromagnetic type, motor type, Crank arm linkage;
The working principle of vibration conveying: according to the excitation mechanism, it can be divided into two types: mechanical type and electromagnetic type. Among them, the mechanical type can be divided into two types: elastic connecting rod type and inertial (motor) type; according to the number of participating vibration components It can be divided into three types: single body, double body and multi-body.
The vibrating conveyor uses the reciprocating vibration of the conveying trough to convey the material. There are two ways for the material to be conveyed in the trough, which are sliding motion (partial metering) and throwing motion (partial conveying). As long as the appropriate kinematics is determined Parameters, such as amplitude, frequency, vibration direction angle and installation inclination angle, so that the material in the tank can be transported by sliding or throwing.
Screw feeder
The screw feeder is a new generation product that integrates the steady flow of powder materials, weighing measurement and quantitative control; it is suitable for continuous measurement and batching of powder materials in various industrial production environments; it adopts a number of advanced technologies, and the operation Reliable, high control precision; especially suitable for continuous metering and batching of powder materials in building materials, metallurgy, electric power, chemical industry and other industries.
Pros and cons of screw feeder and vibrating feeder
Pros of screw feeder
The type of helical blades can vary and can be easily changed to suit various material types.
The torque can be infinite and the speed can be adjusted quickly.
Can be designed for easy cleaning applications without removing the entire unit from the production line.
low power consumption
Cons of screw feeders
Binder material and fines can build up inside the auger, restricting powder flow.
Moving parts can cause additional wear and tear on equipment and the generation of metallic foreign objects.
Pros of Vibrating Feeder
The vibration conveying structure is simple, easy to install, better airtight performance, and maintenance-free.
There are no transmission parts in the vibrating tank, which is easy to clean, has no material residue, and will not produce secondary metal foreign objects. If a non-metallic wear-resistant coating is added to the inner wall of the tank, the possibility of metal friction can be completely eliminated.
The electromagnetic type can start and stop frequently, and the performance is stable for a long time.
The material conveyed by vibration moves forward in a loose state, and the conveyed material will not be squeezed or deformed.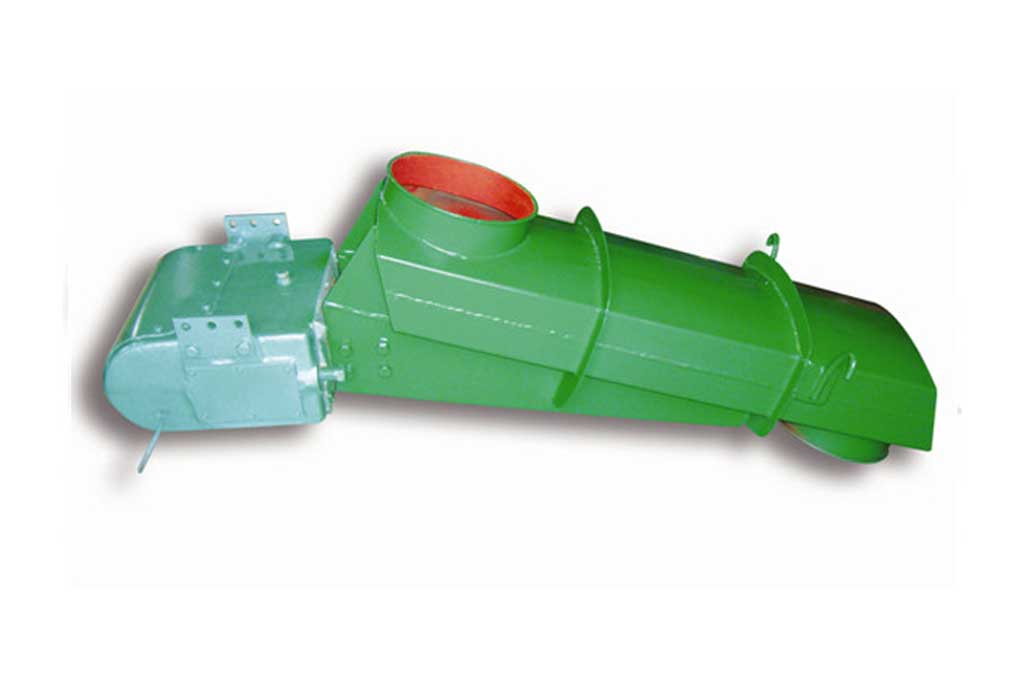 Cons of Vibrating Conveyors
Can only be conveyed horizontally or horizontally downwards
Not suitable for materials with water content > 12% or viscous materials
The entrance and exit cannot be hard-connected to other equipment
The above are the advantages and disadvantages of the screw feeder and the vibrating conveyor. I hope to help you better understand these two types of machinery. I will continue to update more industry content in the future. Remember to like and follow! Read More: Feeder Wikipedia